New Mexico State University is a beautiful campus and we would love to see you here. Whether you are bringing your student on a campus tour for the first time or coming to visit your current student at NMSU, we are here to help make the process easier. Here you will find resources that help you plan your trip and make the most out of your time in Las Cruces.
Setting up a Campus Visit
Your first step to setting up a successful campus visit is contacting the Undergraduate Admissions Office. They can assist you with setting up your prospective visit date and making sure you are prepared in advance for what to expect. A typical campus visit includes a presentation from an Admissions Advisor, they will cover information related to financing your student's education and admissions details, followed by a tour of campus. During your time here, you and your student do have the option of meeting with someone from their academic department of interest, just make sure to indicate you are interested in this when you are setting up your visit.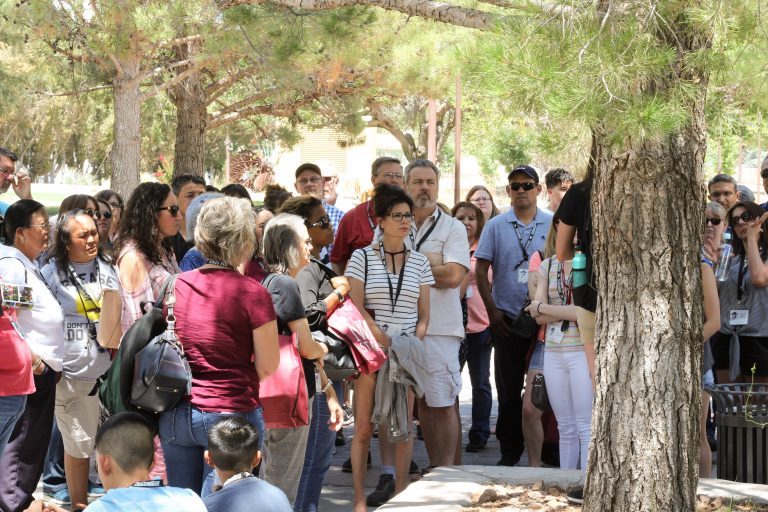 Getting Here
Our students come from all over the world, therefore we know that our visitors do as well. We want to make sure that your trip to NMSU is as smooth as possible and the first step is getting here! We are located in the heart of southern New Mexico, in sunny Las Cruces. The closest airport is located in El Paso, TX, which is about an hour away. If you are driving, make sure to get the right address by clicking the button below. This will help you find your way to NMSU, no matter where you're coming from.